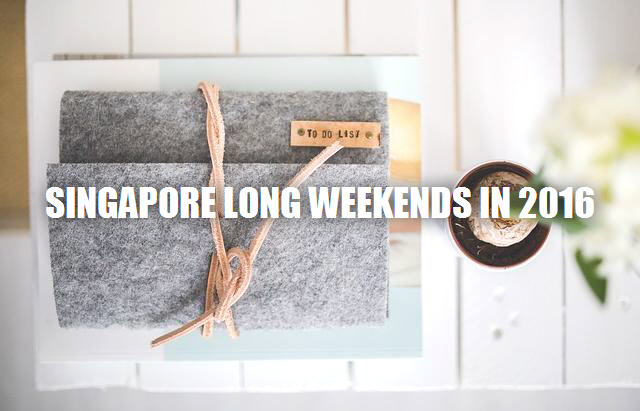 Singapore long weekends in 2016
Singaporean can look forward to six official and two unofficial long weekends in 2016
SINGAPORE – The Ministry of Manpower has released dates of public holidays for 2016. Singaporean can look forward to six official long weekends (with holidays either falling on a Friday or Monday).
The Singapore long weekends in 2016 will occur on New Year's Day, Chinese New Year, Good Friday, Labour Day, Hari Raya Haji and Christmas Day.
For the benefit of travel addicts out there, Hari Raya Puasa and National Day fall on a Wednesday and a Tuesday respectively. By taking some days off before or after these holidays, you can add two more unofficial long weekends.
So start planning for your holidays already!
Two public holidays fall on a Friday

New Year's Day (Jan 1)
Good Friday (Mar 25)

Two fall on a Monday

First day of Chinese New Year (Feb 8)
Hari Raya Haji (Sep 12)

Two holidays fall on a Sunday, so the following Monday will be a public holiday

Labour Day (May 1)
Christmas Day (Dec 25)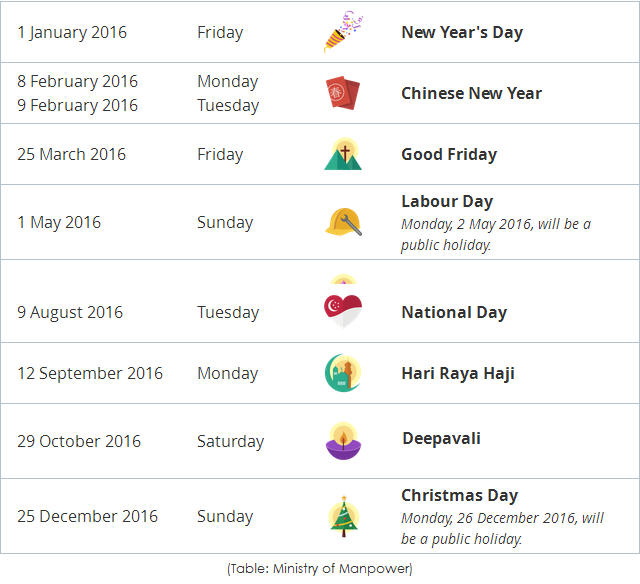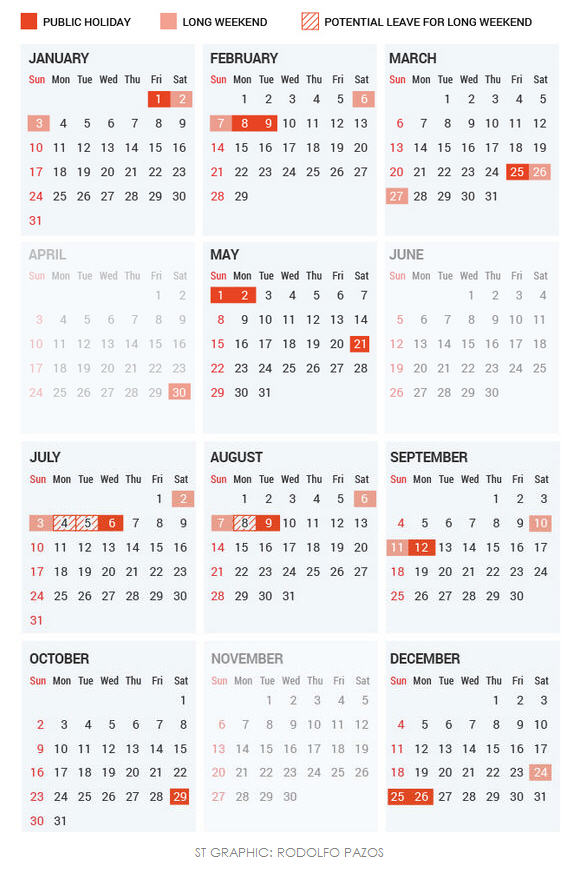 With book now and pay later, together with FREE cancellation, from Booking.com, Agoda etc, you can start planning your holidays in 2016 with a peace of mind; search for hotels listed with Free cancellation and PAY LATER in both Booking.com and Agoda. In the case of any change in your holiday plan, you can avail of the free cancellation and there will not be any charge incur on you.
Where to go for the long weekends in 2016?
Photo credit: Karolina
Staycation in Top Rated Hotels, Hostels, Apartments, Suites, Resorts etc in Singapore
Based on review score of 8.5 and above, with at least 40 verified reviews by real guests who completed their stays.