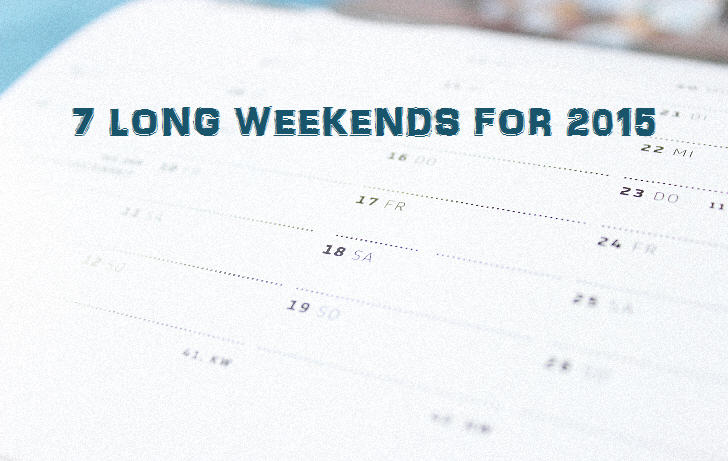 Bumper stretch of long weekends next year for Singapore
With just about a month left for 2014, it makes sense for you to start planning your holidays with your friends or family for 2015. What's more, there a jolly fabulous reason to do so with long weekends aplenty in 2015 thus allowing you to maximise your leave by taking long weekend holidays.

There will be seven long weekends (with holidays either falling on a Friday or Monday) for Singaporeans next year.

Five public holidays fall on a Friday:

– The second day of the Lunar New Year (February 20)
– Good Friday (April 3)
– Labour Day (May 1)
– Hari Raya Puasa (July 17)
– Christmas Day (December 25)

National Day 2015 falls on a Sunday, so the Monday that follows will be a public holiday.

The list of public holidays for 2015 is also available on the Ministry of Manpower (MOM) website.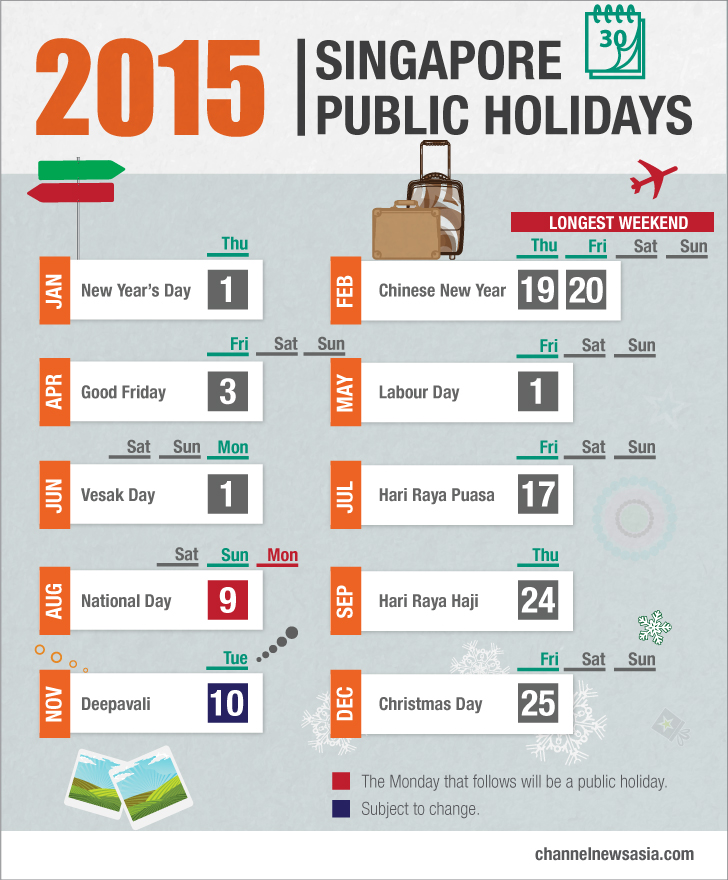 Employees are looking forward to the bumper crop of long weekends next year – the highest since 2010 which also had seven long weekends.

Financial adviser Shawn Lim said: "More holidays, more to enjoy, I guess. Can take longer holidays also."

Auditor Natalie Chia said: "(I will) probably maximise the leave by taking weekend holidays, flying to places nearer to Southeast Asia to take a holiday."

Some are also looking at home for ideas on how to spend their breaks.

Hotels say they typically see a 10 to 15 per cent increase in the number of staycation guests during long weekends.

Regardless of whether you'll be flying to places in the region or you'll just be spending your breaks here in a staycation, start planning your long weekend holidays now.

Source: CNA
Founder of Symphony of Love. He finds meaning in inspiring love, peace and happiness.