Photo credit: romaneau
With warm weather finally in sight, it is time to start planning your next summer vacation. For many, the desire to travel peaks in summer. Your ideal trip would of course depend on the type of experience you seek. From TripAdvisor data, This list of 20 most popular summer vacation destinations will help you to narrow down your scope of potential vacation destinations or maybe to avoid these most popular summer vacation destinations especially if you do not want to swim with the crowds.
20 most popular summer vacation destinations
1. Las Vegas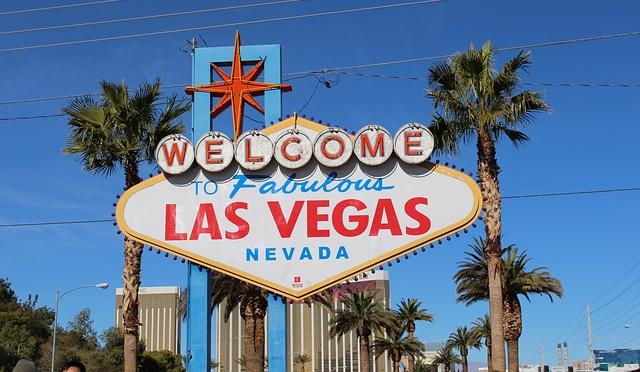 Photo credit: Linda72
Is there any possible way Las Vegas could not be on this most popular summer vacation destinations list? In Vegas, you can do pretty much anything 24/7.
2. New York City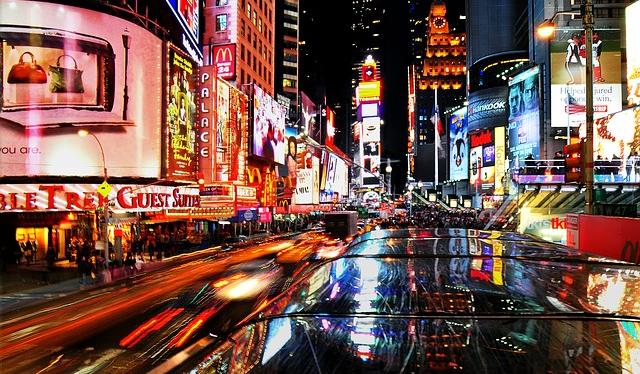 Photo credit: ed2456
Visit New York City in person — for a weekend or a month — and you'll find a restless, energetic city with culture, sports, history, restaurants and shopping in abundance. Once you've visited well-loved landmarks such as the Empire State Building, the Statue of Liberty and the Metropolitan Museum of Art, you can step off the beaten path in thousands of directions: the medieval Cloisters museum in upper Manhattan, Yankee Stadium in the Bronx, a tour of pizzerias in Brooklyn … just to name a few.
Save up to 25% on the New York C3 CityPASS! Customize your trip and Save!
3. Paris

Photo credit: Unsplash
Lingering over pain au chocolat in a sidewalk café, relaxing after a day of strolling along the Seine and marveling at icons like the Eiffel Tower and the Arc de Triomphe … the perfect Paris experience combines leisure and liveliness with enough time to savor both an exquisite meal and exhibits at the Louvre. Get to know this romantic, rewarding popular summer vacation destination: awaken your spirit at Notre Dame, bargain hunt at the Marché aux Puces de Montreuil or for goodies at the Marché Biologique Raspail, then cap it all off with a risqué show at the Moulin Rouge.
4. Orlando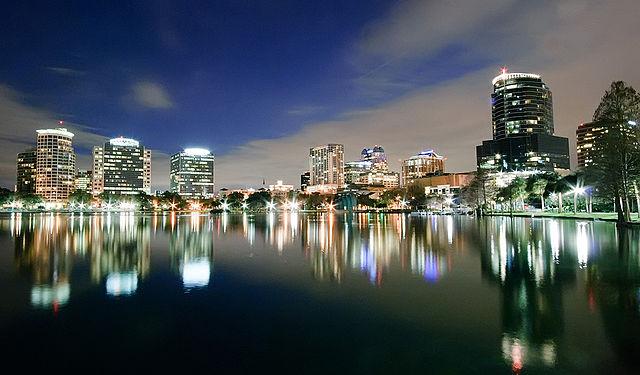 Photo by Bill Dickinson
Orlando's theme parks are (obviously) a big draw. But there's much more to Orlando than thrill rides and costumed characters. How about a hot-air balloon ride? Indoor skydiving? Parasailing? You'll find it all here. And whether you're in town for a romantic weekend or on a budget family holiday, there's a hotel in Orlando to suit your taste and budget.
5. London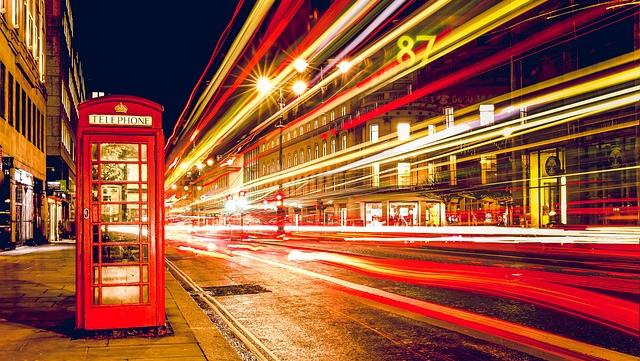 Photo credit: Unsplash
The crown jewels, Buckingham Palace, Camden Market … in London, history collides with art, fashion, food, and good British ale. A perfect day is different for everyone: culture aficionados shouldn't miss the Tate Modern and the Royal Opera House. If you love fashion, Oxford Street has shopping galore. For foodies, cream tea at Harrod's or crispy fish from a proper chippy offers classic London flavor. Music and book buffs will love seeing Abbey Road and the Sherlock Holmes Museum (at 221B Baker Street, of course).
Read 20 Top London Attractions
6. Rome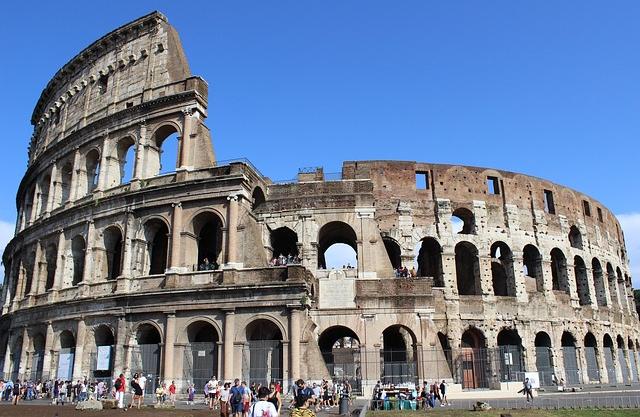 Photo credit: lolsanches
Rome is also the #7 Destination in the world for 2015 in TripAdvisor travelers' choice. Rome wasn't built in a day and you'll need much more than a day to take in this timeless city. The city is a real-life collage of piazzas, open-air markets, and astonishing historic sites. Toss a coin into the Trevi Fountain, contemplate the Colosseum and the Pantheon, and sample a perfect espresso or gelato before spending an afternoon shopping at the Campo de'Fiori or Via Veneto. Enjoy some of the most memorable meals of your life here, too, from fresh pasta to succulent fried artichokes or a tender oxtail stew.
7. San Francisco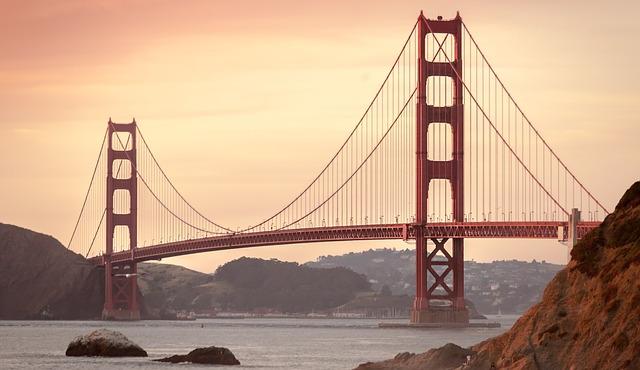 Photo credit: Unsplash
Who cares about a little fog (okay, a lot of fog) when there's so much to do in San Francisco? By day, explore Fisherman's Wharf and the Aquarium of the Bay, ride a cable car, and stroll around the Presidio; by night, have a fabulous dinner (at a Michelin-starred restaurant or a tiny place in Chinatown), then hit some of the best clubs on the West Coast.
8. Los Angeles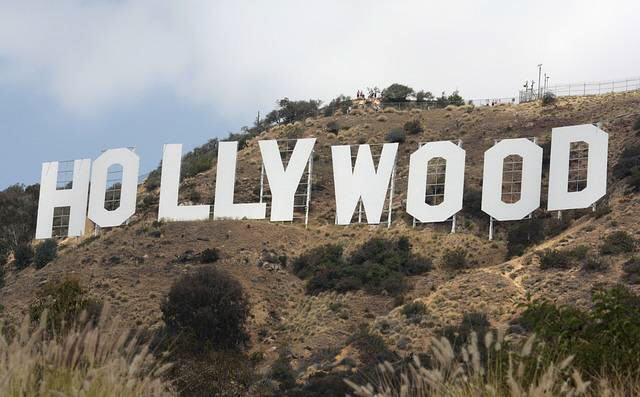 Photo credit: bissartig
Modern myth has it that these days everyone in Los Angeles has written a screenplay, is writing a screenplay or is just visiting. For those in the latter category we offer a road map of ideas to help make a trip to this ultra-hip, ultra-happening haven easy, fun and exciting. While LA will always be associated with movies and movie stars, it is also a culturally vibrant city that boasts a range of interesting attractions from prestigious art museums and galleries to fabulous theatre, both well-known productions and smaller fringe shows.
9. Cancun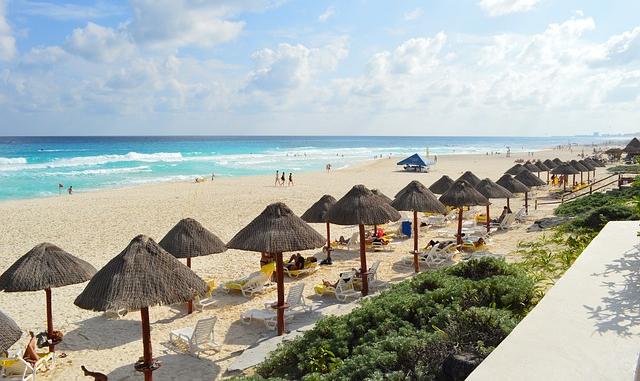 Photo credit: edtribo
Cancun calls with its stunning aqua-blue waters and white-sand beaches. Despite its reputation as a spring-break paradise, anyone will find plenty to do here, too. Explore ancient Mayan ruins, the Xel-Ha waterpark and the thrilling Interactive Aquarium, or just enjoy beautiful beaches.
10. Chicago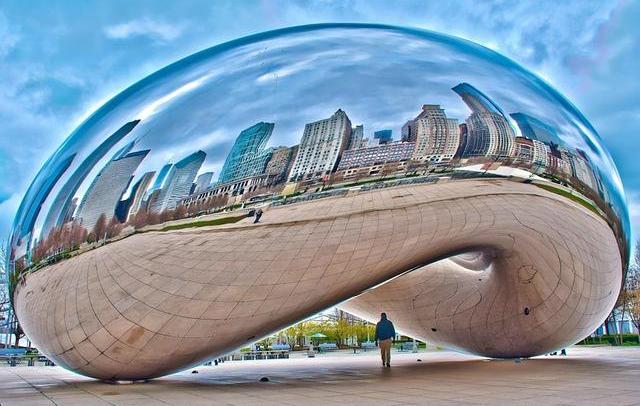 Photo credit: PublicDomainPictures
If you're a history buff and a die-hard foodie, Chicago's your kind of town. Take an architectural-history walking tour, then dine at Alinea (the most celebrated molecular-gastronomy restaurant in the U.S.). And don't miss the Museum of Science and Industry, the biggest science museum in the Western Hemisphere.
11. Washington DC

Photo credit: skeeze
Make sure you bring cash to Washington, D.C. Not that it's expensive (actually, many museums are free) or that no one accepts plastic (they do)—it's just an awful lot of fun to hold up a $5 bill next to the actual Lincoln Memorial, or a $20 in front of the White House. In between touring monuments and historical sights, check out the quirky International Spy Museum, watch pandas at the National Zoo, or catch a military band playing an outdoor concert on Capitol Hill.
12. Punta Cana, Dominican Republic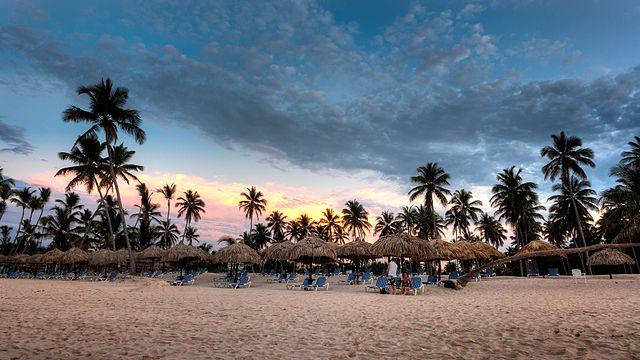 Photo credit: Joe deSousa
This is what Caribbean postcards are made of: 25 miles of white sand, swaying coconut trees and crystal-clear water. An affordable tropical getaway, Punta Cana is known for its many all-inclusive resorts. Long a getaway for European tourists, Americans are now catching on to this Dominican Republic hotspot.
13. Boston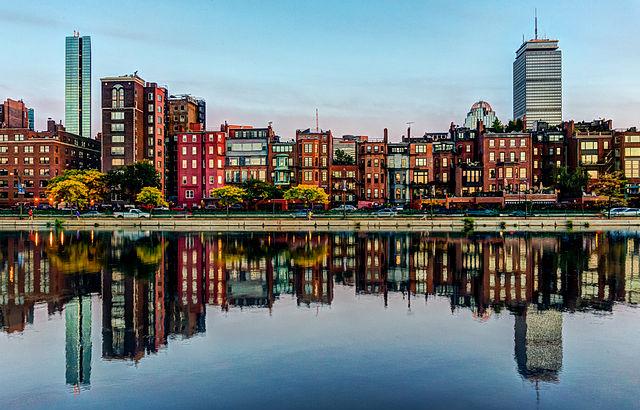 Photo credit: Robbie Shade
You've got to walk the Freedom Trail the first time you visit Boston. That's just a given. Make sure you step off the line on the pavement, though, and explore some of Boston's fine museums (try the Gardner—art masterpieces displayed in their collector's mansion) and old neighbourhoods (like the North End, where you can get the best cannoli this side of Italy). You can't claim to have experienced real Boston culture, though, unless you've watched a Red Sox game from the bleachers.
14. New Orleans

Photo credit: tpsdave
As a visitor in New Orleans, you can expect the locals to pull out all the stops to show you a good time. And it's way more than just a demonstration of Southern hospitality – "laisser les bon temps rouler," or "let the good times roll" is the city's unofficial motto. So take a tour of the elegant Garden District, hit a jazz club, dine at the Commander's Palace, or join the crowds on Bourbon Street.
15. Myrtle Beach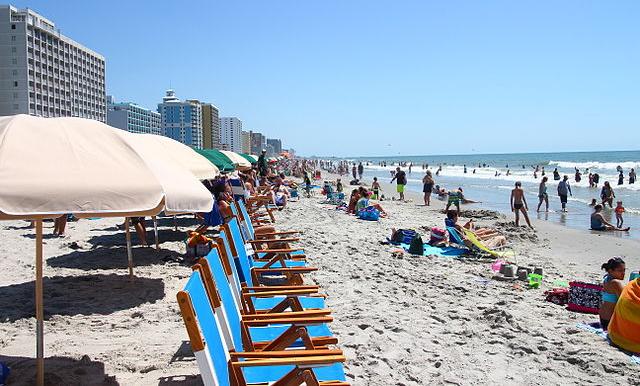 Photo credit: David R. Tribble
Myrtle Beach boasts some of the best beaches on America's East Coast, which are distinguished by panoramic views of the Atlantic, calm waters and soft white sand. Ideal for swimming and sunbathing, Myrtle Beach also offers plenty of family attractions, making it perfect for beach-lovers with kids.
16. Barcelona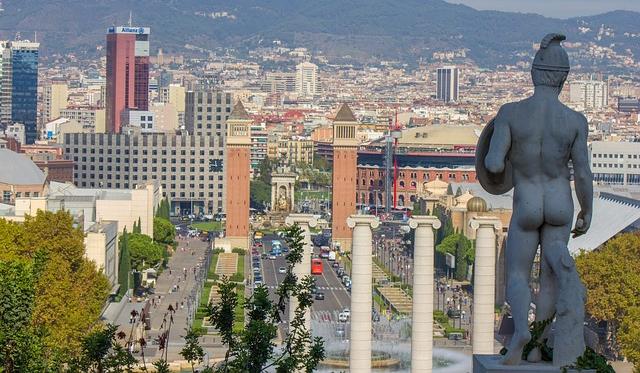 Photo credit: JoaquinAranoa
Barcelona feels a bit surreal – appropriate, since Salvador Dali spent time here and Spanish Catalan architect Antoni Gaudí designed several of the city's buildings. Stepping into Gaudí's Church of the Sacred Family is a bit like falling through the looking glass – a journey that you can continue with a visit to Park Güell. Sip sangria at a sidewalk café in Las Ramblas while watching flamboyant street performers, then create your own moveable feast in this popular summer vacation destination by floating from tapas bar to tapas bar.
17. San Diego

Photo credit: omissivart
Beaches and bays dot the coast of California's second-largest city. Top-rated, family-friendly Coronado Beach is set among turn-of-the-century mansions. Other gorgeous sandy spots include Blacks Beach, where sunbathers go au naturel, and La Jolla Shores, popular for snorkeling and kayaking.
18. Seattle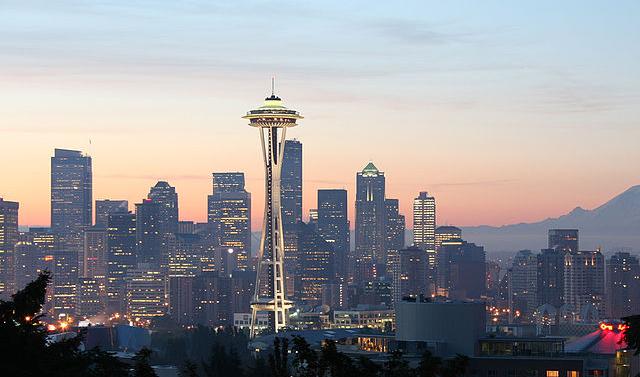 Photo credit: Wikipedia
Seattle's petite downtown area and many attractions make it possible to pack a week's experience into a weekend. Grab a latte and start at the world-famous Pike Place Market. Watch the fish fly and then head to the Space Needle for a dramatic view of the city and its surrounding waters. Return to earth and jump aboard a moonlit dinner cruise to Blake Island or canoe through the arbouretum.
19. Istanbul

Photo credit: ozguriks
Istanbul is where Europe and Asia meet, where breathtaking ancient architecture coexists with modern restaurants and nightlife. The city's mosques, bazaars, and hammams (Turkish baths) could keep you happily occupied for your entire trip. Start with the awe-inspiring Sultan Ahmet Camii (Blue Mosque), visible from many points of the city. Stroll the Galata Bridge and stop by the Miniaturk Park to see its tiny artifacts. The Grand Bazaar has thousands of shops to browse, while the Egyptian Bazaar is a fragrant trove of spices and fruits.
20. Dubai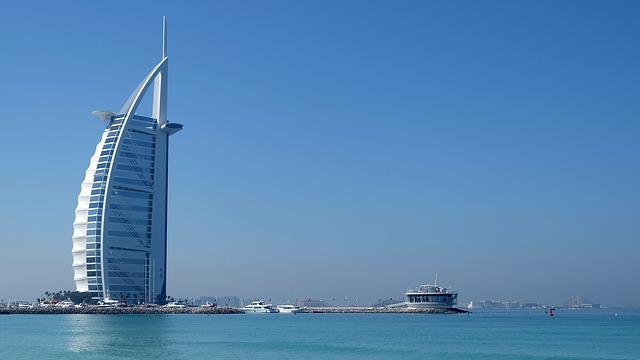 Photo credit: leovalente
Dubai is a cosmopolitan oasis, a futuristic cityscape that towers over the Arabian Desert. This is a city of superlatives, home to the world's largest dancing fountain; tallest building (Burj Khalifa); only 7-star hotel (the Burj al-Arab); largest artificial islands (the Palm Islands); and largest natural flower garden (the Miracle Garden). Rent a dune buggy for a desert adventure, bargain at the open-air market, or cheer on your favorite humped hoofer at the Camel Race Track.
Reference: TripAdvisor
______________________________________