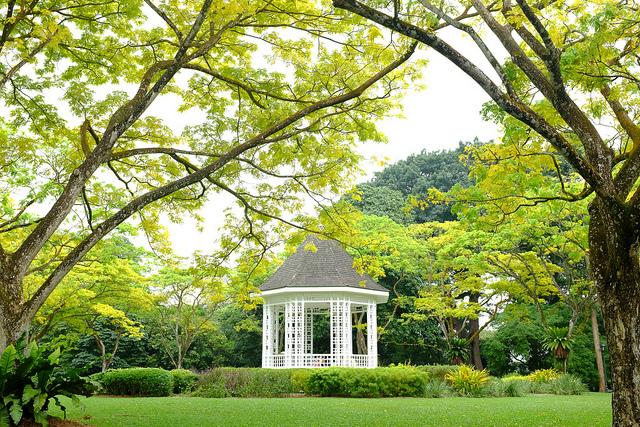 Photo credit: Jnzl's Public Domain Photos
Three-day carnival Jubilee Weekend Celebration at Singapore Botanic Gardens
SINGAPORE — The first UNESCO World Heritage Site, the Singapore Botanic Gardens will be celebrating Singapore's jubilee from August 7 to August 9 with a three-day carnival, free concerts at the Shaw Foundation Symphony Stage and Bandstand, as well as free outdoor movie screenings. The National Day Parade will be telecast live in the Gardens on 9 August.
The three-day carnival not only features a range of performances and free movie screenings but there will also be activities range from face painting, henna, caricature, ketupat weaving to childhood favourite games, chongkak, fivestones and the likes. You can also look forward to local delights featuring Singaporean favourites like Chicken Rice, Laksa, Nasi Lemak, Satay, Tandoori Chicken and many more at the carnival booths!
The exciting line-up at Shaw Foundation Symphony Stage on 7 August from 4pm to 7pm includes local groups and artistes like 53A, Rui En, John Molina, Olivia Ong, Taufik Batisah, Shabir and Corrinne May. On 8 August, the Singapore Lyric Opera accompanied by symphony orchestra and opera singers will enthrall concert goers in an evening of classical melodies, with a modern-day twist by home-grown talents, The Sam Willows.
T'ang Quartet and Brass Nation will be performing at the Bandstand from 7.45pm to 8.15pm on 7 and 8 August respectively. Following the performances are screenings of local movies "It's a Great Great World" and "Singapore Dreaming" from 8.30pm to 10pm at Lawn E overlooking Swan Lake on 7 and 8 August, respectively.
And on top of the three-day carnival which will feature a range of performances, free movie screenings, and activities such as traditional games and crafts, admission is Free! So do join this Jubilee Weekend celebration at the Singapore Botanic Gardens.
Jubilee Weekend Celebration
Carnival: 7-9 August 10am-5pm, Bandstand & Maranta Avenue
Performaces (Bandstand, 7:45pm*):
T'ang Quartet, 7 August
Brass Nation, 8 August
Concerts (Shaw Foundation Symphony Stage):
7 August, 4pm*
8 August, 5pm*
9 August, 4pm* (including National Day Parade 2015 live telecast)
Movie Screenings (By the Swan Lake, Lawn E):
It's a Great Great World, 7 August, 8:30pm*
Singapore Dreaming, 8 August, 8:30pm*
*Timings subject to change.
Shuttle Bus Services
Visitors are advised to take public transport. Shuttle bus services will be available from Botanic Gardens MRT station on 7 and 8 August from 10am to 11pm. On 9 August, shuttle bus services will run from 10am to 10pm. Concert and Carnival site is a 10 minute walk from shuttle stop 1 (Botany Centre) and shuttle stop 2 (Visitor Centre), in the vicinity of the Palm Valley and Bandstand.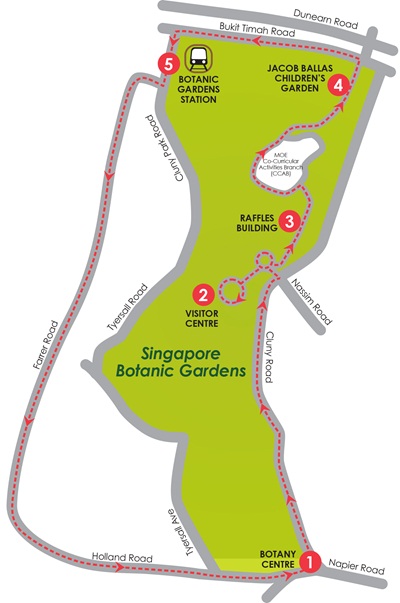 Map credit: Singapore Botanic Gardens
Free Admission to National Orchid Garden
Entry to the National Orchid Garden will be free of charge for Singaporeans, Permanent residents and local residents from 10 July to 31 August 2015.
Founder of Symphony of Love. He finds meaning in inspiring love, peace and happiness.