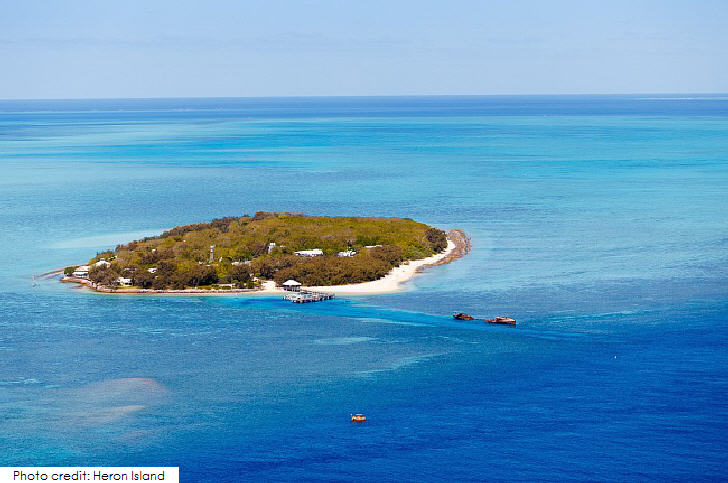 Australia's Southern Great Barrier Reef, one of the natural wonders of the world and was selected as a World Heritage Site in 1981. The Great Barrier Reef is also the world's only natural feature that can be seen from outer space. Its many islands, crystal clear waters and year-round tropical climate make it an ideal destination for snorkelers, divers and lovers of nature.

One of nature's greatest journeys continues each year on Heron Island on the Southern Great Barrier Reef, during the turtle season (November to late March), when the island becomes the breeding ground for giant Loggerhead and Green sea turtles. If you are looking to experience a rare, natural encounters in a secluded, stunning location, the sight of baby hatchlings making their way to the shore is really something to behold.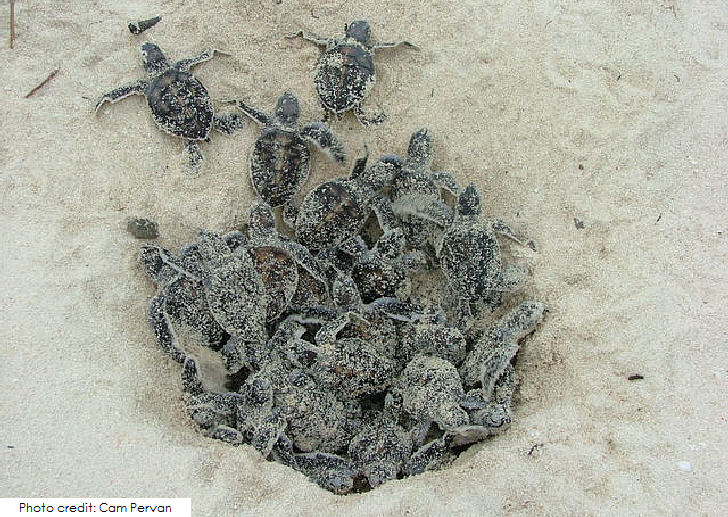 Regarded as a quintessential coral cay natural wonderland, Heron Island is both home and sanctuary for these giants of the sea. It is here where their life started and it is here where they return to lay their eggs in the exact same spot as they were hatched some 30 years earlier.

The Heron Island circle of life begins as the turtles lumber onto shore to nest and it continues as the hatchlings emerge and make their perilous way back to the ocean to start their life journey.

And, when you are not turtle watching, Heron Island provides a wonderful balance for you to choose how busy you want to be, or not! Walk straight from your private resort sanctuary on Heron Island into the magical world of the Southern Great Barrier Reef and dive at world renowned Heron Bommie. Discover why Jacques Cousteau rated it as one of his top 10 dive sites in the world. You can also be snorkelling off the beach, reef walks at low tide or, a lazy afternoon in the spa or simply reading your book on the pristine beaches.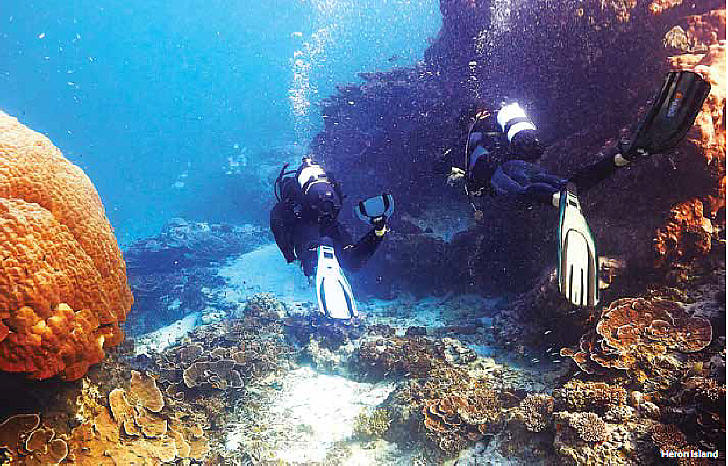 Some Turtle Watching Guidelines to take note from Heron Island:
To find a turtle, simply walk along Heron Beach one or two hours after the evening's high tide. Look for the tracks in the sand where the turtle has come in from the sea.

1. Light can disturb and disorient the turtles, minimise the use of torches and be sure to only use 3-volt low-impact torches. No flash photography, please.

2. When you see a turtle moving up or down the beach ,stay still. Excessive movement can disturb her. And remember to never walk in front of a turtle. Instead, walk behind them.

3. If the turtles feel threatened or disturbed, they will turn around and head back out to sea and not lay their eggs. Try not to approach them.

4. If you come upon a turtle while digging, give her some room. Sit down quietly behind the turtle and at least 10 metres away. A girl needs her privacy. Once she has finished digging, wait at least 15 minutes, then you may approach her from behind.

5. The turtles are quite stressed and tired after their night's work, so again, give her some room (10 metres) so as not to panic her.

For more information, please visit Heron Island or the official tourism site of Queensland, Australia



Founder of Symphony of Love. He finds meaning in inspiring love, peace and happiness.