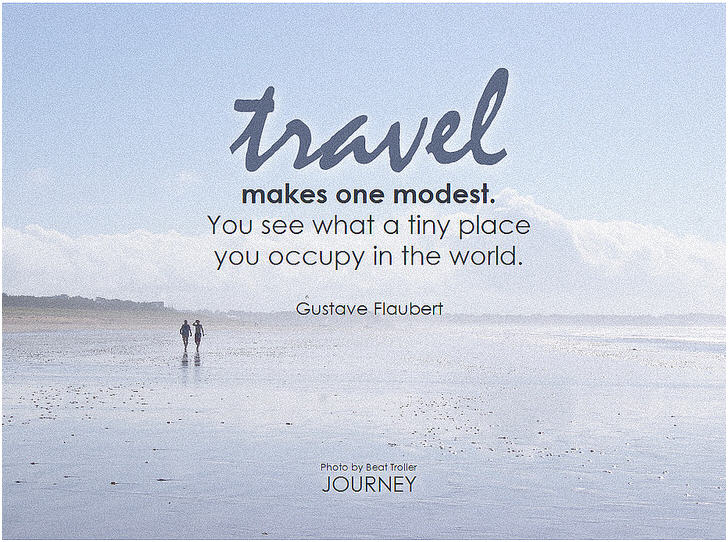 "Travel makes one modest. You see what a tiny place you occupy in the world."

– Gustave Flaubert –
______________________________________
There is a saying, "The more I know, the more I realise how little I knew." Just this morning, I came across another quote from
Socrates
, "True wisdom comes to each of us when we realize how little we understand about life, ourselves, and the world around us." Travelling is eyes opening and humbling for one. Have you come across a story of the frog of the well?
The frog of the well
, a fable by
Chuang-tzu
The frog lived down in a well where there was all he had to live. One day, a softshelled turtle came by and told him about the sea. 'The sea? Hah! It's paradise in here. Nothing can be better than this well. Why don't you come down and share my joy?'
The turtle tried, and failed as the mouth of the well was too small. 'Why don't you go see the sea instead? During Yu the Great's reign, there was flooding for nine out of ten years, yet the sea barely grew an inch. During Tang of Shang's reign, droughts were experienced in seven out of eight years, yet the sea hardly shrank. Being unaffected by such disasters is the joy of living in the sea.'
Moral: Some ignorant people know nothing aside from their own world. (
Source
)
Original photo credit:
Beat Troller
Founder of Symphony of Love. He finds meaning in inspiring love, peace and happiness.