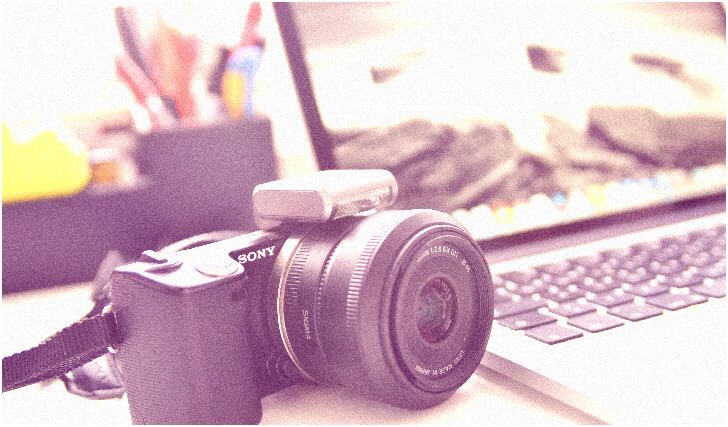 Become an expert in hotel booking online with these 7 tips
Hotel booking can be quite a headache especially if you have no idea how to go about it. Well, I guess there is always a first time. My first was back in 2007. Basically I had no idea where or how to start back then. Fortunately, I have a friend who directed me to a few websites where I could search for hotels and one of them was Hoteltravel.com. Today, you have a lot more choices to book your hotel online, from Agoda, Booking.com. Hotels.com etc, and you can even compare hotel prices from different hotel booking websites instantly via site like TripAdvisor, which is trusted by 60+ million users. To make your hotel booking an enjoyable experience, Guofeng has come out with these 7 tips to make things easier for you. Booking.com website will be used to illustrate certain points in this post.
Free Cancellation



As with most plans, unforeseen circumstances happen sometimes where we may have to make changes to a planned trip. Times like these you will hope that your earlier hotel booking came with free cancellation. When you are browsing hotel booking website, look out for hotels that allow cancellation without any penalty. Some hotels offer free cancellation up to one day before the arrival date. You can see the terms and conditions by pointing your mouse to the question mark. (As shown in the image above) Please take note that for this booking, 100 percent of the first night will be charged on the day of booking. Thus, due to difference in currency exchange rate, the refund you get may likely be different from the amount you were charged.





To enjoy the full benefit with free cancellation, look out for 'pay later' in hotel listings. In this second scenario (in the above image), no deposit will be charged; meaning if you cancel the reservation up to two days before the arrival date, basically you should suffer zero losses. So it is important to read the terms and conditions for each hotel and room.

So go ahead and make a reservation first with free cancellation up to one to three days before your arrival date. Do check back regularly as you may get a better rate than the earlier room you have booked. If you happen to see a better deal, reserve a room with the better deal and cancel the earlier booked room. Personally, I prefer Booking.com to other hotel booking sites as it offers free cancellation on most rooms. On top of that, there are also numerous deals where you book now and only pay later at the hotel (read carefully the terms and conditions though). With free cancellation and pay later, you basically suffer zero exchange losses when you do have to cancel your booking.

Some hotel booking sites may offers free cancellation but they will charge your credit card upon booking. This means that if you do cancel later, you suffer exchange rate losses for sure as the rate they charge you for the hotel room is based on higher rate while refund is based on lower rate.

To illustrate the advantage of free cancellation, I would like to cite an example. There was once I booked a room without breakfast at a higher price. A week before my trip, the room became cheaper with breakfast included. A possible reason could be an excess of unsold inventory and as the revenue will be lost on those rooms otherwise, they might as well sell at a lower price. Therefore with free cancellation, you are not only able to cancel without incurring any charge, but you may also get a better deal before your trip date.
Compare Prices
After zooming in on your preferred hotel, you can compare the price for your preferred hotel in a few hotel booking websites to see which offer the best rate. As mentioned earlier on, you may also compare the prices offered in different hotel booking websites instantly via website like TripAdvisor. If your preferred hotel has their own website, you can check the rate at their website for comparison. Sometimes the hotel offers better rate than hotel booking websites as they may have certain promotion going on at that time.
Local Currency
In order to compare prices more accurately, it is always wise to check the local rate where the hotel is located. The reason being that different websites use different exchange rates. If you are paying at the hotel directly upon arrival, select the local currency of the hotel on the booking website before printing the booking confirmation. This is to ensure that the hotel charges you the rate you book the hotel at. If the booking confirmation shows your home currency, due to different exchange rate used, the hotel may request you to pay a different rate.
Hotel Reviews


It is important to read hotel reviews by the guests when deciding on which hotel to book. For reviews to be helpful, they must be real, unbiased, and by actual guests. Some websites may only show all the positive reviews and neglect the negative ones. Negative reviews can be useful too. There was once I booked a hotel which was supposed to be very near to a Metro station in Prague as reflected in the booking website. Upon arrival, I found out that the Metro station has already been closed for a few months and this was not indicated in the website. I posted a negative review on the website after my trip. The customer service manager of the hotel booking website wrote back saying that they have no control over the closure of the Metro station. Fair enough but if someone has posted about this in a review, I am sure I would not have booked this hotel.
Direct access from Airport/Train station
Personally, I like to stay in the city center where you have direct access from airport. It is always good to just take a single mode of transportation directly to your hotel. The pro of staying in hotels near train stations is that they are more accessible, closer to where the town is, and there is usually direct access to and fro the airport. Staying near train station also save you time for your next destination especially if you are taking train to your next destination.
Direction to hotel
On the day before your trip, check map or read the direction given by the hotel or guests' reviews on how to get to the hotel. For example, if you are taking Metro, find out which exit you need to take.
Create an account
It is always good to book using the same account in order to earn points, rebates, status (whatever you called it) which let you offset for your subsequent bookings. And it is easier to manage your booking such as to cancel or to edit details of the booking if you need to.

I hope these tips from Guofeng would make hotel booking at hotel booking websites an enjoyable process for you and do feel free to share any other tip which you feel may benefit others with us.